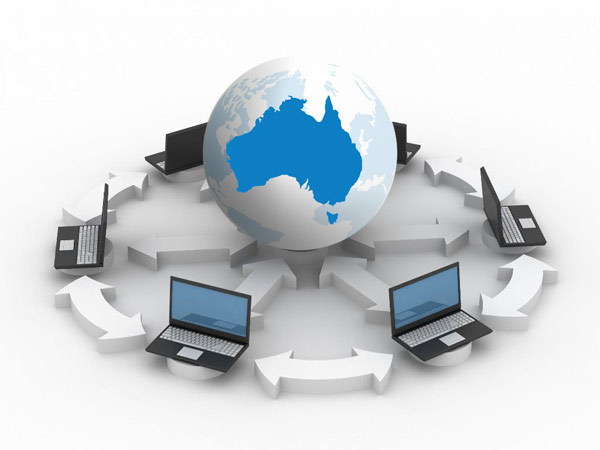 Website hosting means storing and serving your web site. Once your website has been completed it needs to be moved to a computer that will "serve up" your site to people requesting it from a search engine results pages or from other web sites.
A server is a powerful computer that is available 24 hours a day and sits on a very broad  pipe to the Internet. A server is located in a "datacentre" – a highly secured building with back up power  and water and several high-speed links to the Internet.
For most people, it is hard to determine what makes a suitable host for their web site from a technical perspective. Most servers can host most web sites so other issues such as getting support easily may figure more in your decision. For example, foreign hosts can be cheap, but getting anyone on the phone can be near impossible.
Dynamic Web Solution's hosting is full service: over and above the basic web site hosting and email, we offer webmail, webstats, ftp access and control panel access. Nothing is left out. Our servers are also carbon offset by Greenfleet.
Standard Website Hosting Plan
Our standard website hosting plan has the specifications below. However we vary these on a case-by-case basis depending on our customer's needs. Occasionally a customer needs more disk space and more bandwidth.
Standard website hosting includes …
3 GB storage space
5 email addresses, unlimited aliases
10 GB traffic per month
Let's Encrypt SSL certificate
Set up and email monthly website statistics reports by Google Analytics in PDF format
www.yourdomain.com.au/webmail to pick up your email from any Internet-ready computer
Install WordPress content management system
Reliable bandwidth provider, in excess of 99.95% monthly uptime
No setup fee providing Dynamic Web Solutions registers your domain name
Extras
Extras may be billed separately to hosting.
DNS management or edits eg. setting up new TXT or MX records
Parking multiple domain names on one domain
Edits to websites are billed separately on a casual hourly rate
Email support is billed separately on a casual hourly rate